About out Engraved & Stamped Jewelry
Shop Designed by us at JEMSLYlove or Personalize it for a great gift.
Choose from Four Fashionable Coatings of Engraved Jewelry
The Sterling Silver Pendant and chains are coated with the coating that suit your preference.
We have a "thing" for jewelry. Jordyn and I (mom) began looking for a couple pieces that we could personalize. Possibly engrave with our names? We were looking for jewelry that we could wear that didn't react to our skin that was subtle, sleek and elegant. This is what we found and now we can offer them to you.
Shop our original designs or

Fill out our form below and we will be happy to assist with to customize and personalize. Restriction do apply.
Necklaces and Bracelets with Chain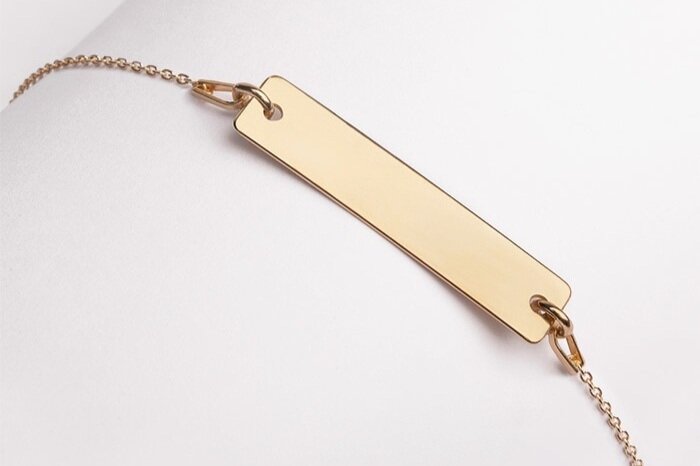 24K Gold Coated .924 Silver Bar Pendant w/Chain
White Rhodium Coated .924 Silver Bar pendant w/Chain
Black Rhodium Coated .924 Silver Bar pendant w/Chain
18K Rose Gold Coated .924 Silver Bar pendant w/Chain
About Stamped Jewelry - Designs by Jemslylove or Personalize
Would you like your name, a favorite uplifting quote or scripture engraved on a bracelet or necklace? Create a one of a kind gift for yourself, a group of friends, or an event. We can help! Consultation is free.
Fill Out our Personalized Design Form below. We check our email every morning. Please allow 48 hrs for us to respond. Thank You