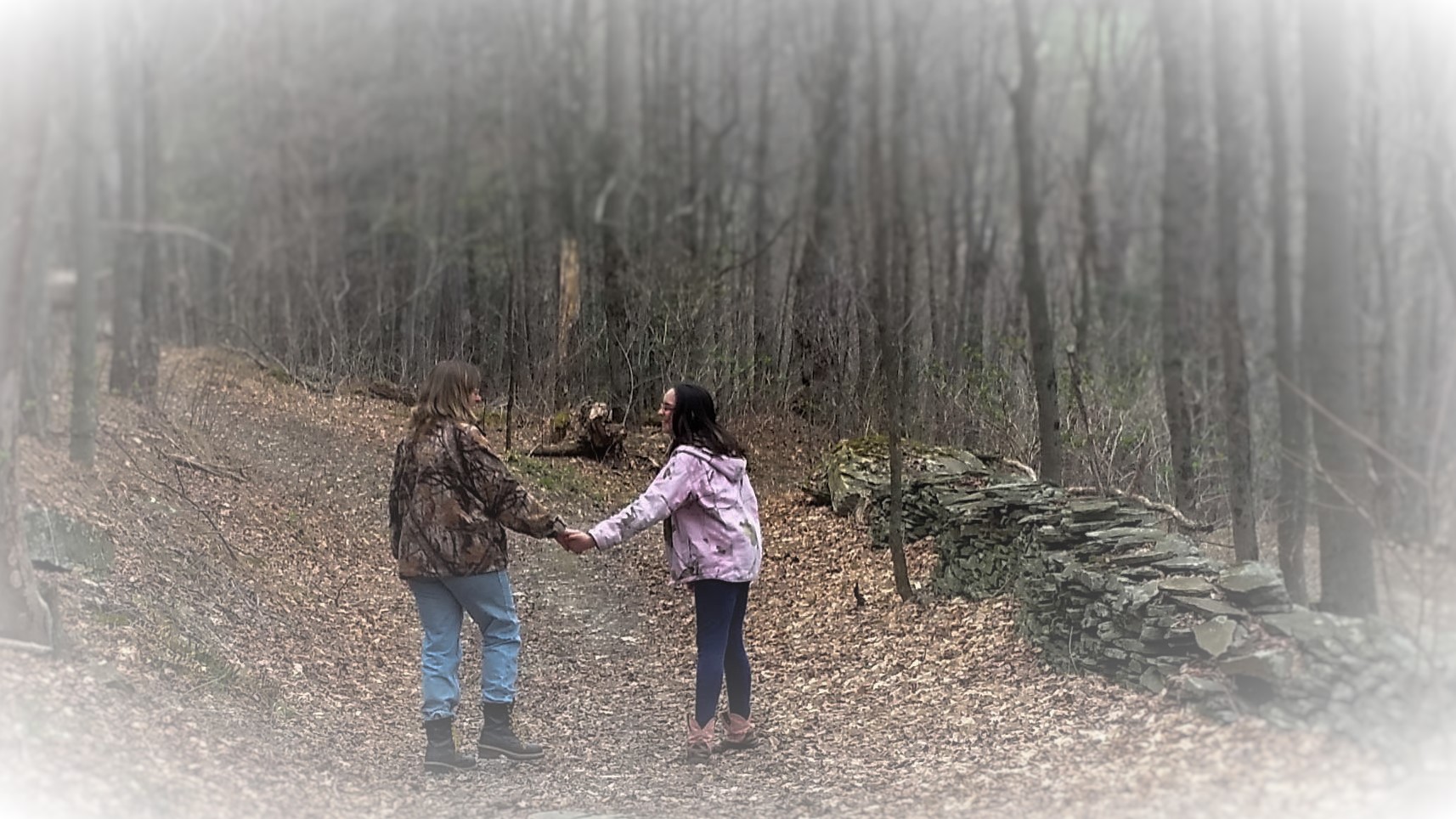 JEMSLYlove is about a mom turning a bad situation in to something good! Its about her journey with Lyme Disease other Tick-Borne Diseases, Self-Healing, Choices and Encouragement for others. Its about Resilience and teaching her daughter that life is a journey of "Hiccups" and "Speed-bumps"! It's about how you respond to them and not giving up! Its about faith, changing course, enhancing and learning new skills and using what you got! It's Love!
Its about Resilience....2010 was the year life, as it was, began to change. That was the year I found my first tick embedded in my thigh. At the time, I was aware of Lyme, I grew up in NYS. I went to the doctor told her of the tick bite and got a dose of antibiotics because I had a sinus infection. We believed that this would "cure all". What I didn't know at the time was that bite was only the beginning. I have been bitten many times since then.
For the purpose of this introduction. Hello, my name is Sharon aka "Mom" and co-owner, designer, and the -sly- in Jemslylove. It was I who became ill. In 2015, I literally collapsed on the bathroom floor I could not function or push myself anymore, my body and mind had collapsed..I had already changed careers from a truck driver (15 years) to a home aid for the elderly. I noticed my decline and thought I was just getting old. My life of physical labor and driving a truck had caught up to me.
One day, an 80 yr old gentlemen I had been assisting for a year asked me "What is wrong with you?" "Your forgetful and sad all the time." "That is not like you." I told him I noticed it too. I was planning on seeing a doctor and I was there to help him. When we said our good-byes for the day. I went to my car and cried. I couldn't remember where I was going next and I couldn't remember their name. I hurt in every part of my body the over the counter pain-medications I had taken that morning were not working anymore. I felt empty and confused. I had noticed this memory loss "brain fog" happening but at that moment. I was lost. I put on my best face, but my pain did not go unnoticed. I was asked again If "I was alright?" This hurt me because I was supposed to be there for them.
I went home that day in tears. I told Thomas what happened and later that evening, he found me on the bathroom floor. My thoughts. "Don't let Jordyn see me like this. "What is going on?" My biggest fears ..."Will I ever get better?" and "How do I provide for my family?"
Jordyn aka "Bug" and the -Jem- in Jemslylove. She is my daughter the light in my life. She ended up "seeing me like this" and became my caregiver, motivational speaker, and prayer partner during this journey.
Bottom line: "As a family, we had to alter, adapt and adjust (renew recycle, re-purpose) our lifestyle and home to begin healing. When I prayed, God whispered "Resilience!" I listened. I did not know what that entirely meant at the time. I just began to apply what made sense. I completely changed my diet, searched for non-traditional ways to build my immune system and arm it to fight the bacteria instead of just going after the bacteria. This began my journey with herbs and a new love for the spices in my kitchen cabinet and the various plants that were actually growing in my yard. I started growing some in pots and tending to them daily has become satisfying. I knew I needed to exercise or add some form of physical activity. I began to walk around the yard. Exercise has always been a four letter word to me so I began to call it "movement" I needed to find a way to move. My body hurt and I felt stiff and my flexibility had become limited. That was when I found yoga. Gentle yoga, slow, gentle movements that were not meant to stretch my body, just release all the knots. You can meet Thomas and the rest of the family, and read more about our journey. The good the bad and the ugly. Those of you that want the research and scientific data and may be looking for resources. I have tried to blend that into our story as well.
This website started as a place to share our story and hopefully help others. As the website developed we decided to take our shared love for Photography, Drawing, Computer assisted design, combined with our other hobbies, love of the outdoors, nature, food and yoga and create a business. We were not sure where we were going with this idea until I created a design that become our 2018 Lyme and Tick-Borne Disease Tee.
We invite you visit What you need to know about Lyme and consider helping us shed a light on this epidemic that has affected many people.
It has been 4 years I am happy to announce that I better and each day is different. I have bad, better and best days. I have learned to "maintain life with with this illness. I have tried to return to regular employment. Unfortunately, my body was just unable to keep up with expectations, my own and my employers.
When God whispered "Resilence" I listened and I finally decided that it was time to not let my internal fears hold me back, take an inventory of what I did have. Renew, Recycle and Re-purpose my skills, hobbies and love for the outdoors and adapt them to create something? The random thoughts became an idea that has become a business. A bootstrapped, one day at a time, slowly growing online business.
So Hello! We are Sharon York & Jordyn Mudge the founders, creators and designers of Jemslylove.com Take a look
Thank You - Thomas, Sharon, Jordyn, Tucker & Princess Pita
Read more about Gods Whisper
"Sign up for JEMSLYlove News for updates on new designs, products and Act of Kindness Campaigns. We include a new "Sharing The Love" coloring page each month for you to Download, Print and Share with the kiddos or grand-babies each month.
If your like Jordyn's mom you will color it yourself!
Sign Up Below
DISCLAIMER SL York Company, and the website www.jemslylove.com were created as a resource for people interested in Lyme Disease and Tick-Borne Illnesses. The content provided is for informational purposes only, and the information should not be taken as medical advice. SL York Company, and any contributors to this website DO NOT give medical advice. We share our story, resources that has assisted us in our journey with Lyme Disease and other Tick-Borne Disease. Links to other sites are to assist in research and the information found on those sites is the opinion of those who publish the sites and is not necessarily that of SL York Company. SL York Company, as owners of www.jemslylove.com DO NOT endorse products or services. It is your responsibility to assess the information provided on this website for accuracy and completeness. By your use of this site, and any social media pages linked to this site you agree to release and hold harmless SL York Company, and the owner Sharon Lynn York for any loss or damage sustained by you, resulting from information obtained from this site.